Our Team
Our goal at Barbara Grant Consulting Group is to produce results that are extremely useful to our clients. We are committed to being good stewards of our clients' time and resources, and to consistently deliver more than expected. Our staff represents a unique variety of backgrounds and experiences, with a shared commitment to engage with each client's skills, project goals, and business challenges in the context of bringing more health and prosperity to their organization and to our shared community.
Barbara Grant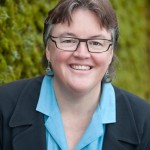 Barbara Grant, MA A.B.S. is the founder and Principal Consultant at Barbara Grant Consulting Group. She has been actively involved in leadership roles and building and developing communities and organizations in Washington State since 1986. Barbara's experience reflects the diversity of the Puget Sound area, as her work has spanned the private, public, and nonprofit sectors. She views complexity as an opportunity for change, and assists organizations in managing this complexity in order to strengthen internal capacity and enhance outcomes for constituents served.
Read more about Barbara Grant.